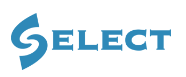 Scobbie Electrical is an electrical contracting company based in Shotts, North Lanarkshire which is ideally placed to service the central belt of Scotland. Scobbie Electrical carry out installation, maintenance, repair and testing for a variety of customers - Domestic, Commercial, Industrial and Agricultural. We offer a comprehensive service for existing and new customers to encompass all that is required for any given task.
Scobbie Electrical is a member of SELECT the trade association for the electrical contracting industry in Scotland. Founded in 1900 as The Electrical Contractors Association of Scotland, SELECT became the first trade association in the world to serve the electrical industry. Every SELECT Member undergoes a rigorous technical assessment on a regular basis. This helps to ensure that the work a Member company carries out is safe and installed to recognized industry standards. SELECT also operate a Contract Completion Guarantee Scheme.
In addition Scobbie Electrical provide a full design service for an installation and are able to offer advice on what equipment is suitable for a particular installation. To give our customers peace of mind we always comply with all necessary legislation and all work is fully insured.